About Our Pastor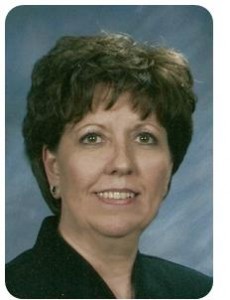 Lois Snodgrass was ordained as a minister of the Gospel with Glorious Church Fellowship in Oklahoma City, OK.  In 1994, Lois and a small group of people began meeting for Bible Study in her husband's shop in Apache, OK. After many confirmations she accepted the call of God to pioneer a church, which was named Getting Anchored Christian Center.  Her assignment was to equip the saints for the work of the ministry with a solid foundation in the Word of God. 
In January 1995, they rented a small building and began having church.  She learned what it is to have a vision bigger than she could possibly achieve on her own.  In 1998, she felt instructed by the Lord to turn the church over to another minister and went to work full time in the financial planning area and was there for over nine years.
God began dealing with her to return to her love of ministry.  In an effort to be in God's perfect will, she pioneered Living Faith Christian Center.  Every step of the way has been an adventure with God, who has proven faithful to meet every need.  The members of Living Faith Christian Center are excited about what God is doing and have great expectations for what is ahead for the body of Christ. 
The Lord, the God of the spirits of all flesh has set me over the congregation.  I go out before them and in before them, leading them that the congregation of the Lord be not as sheep which have no shepherd. (Numbers 27:16-17)
I feed my flock and gather the lambs and carry them and gently lead them with young.  (Isa 40:11)
I gather those driven away, bind up that which was broken, strengthen the sick, take those out of the mouth of the lion. (Ez 34:16) (Amos 3:12)
I enter in by the door.  "But he that entereth in by the door is the shepherd of the sheep." (John 10:2)
Jesus is my shepherd that leads me, that makes me perfect in every good work to do His will, working in me that which is well pleasing in His sight. (Heb 13:21) 
I draw water to give to the flock.  I feed them and they fear no more, nor be dismayed, neither shall they lack.  (Jer 23:4)
I strengthen the diseased, I heal the sick, I bind the broken, bring back those driven away, I seek the lost.  I do not rule them with force and cruelty.  I keep watch over my flock.  (Ez 34:4)